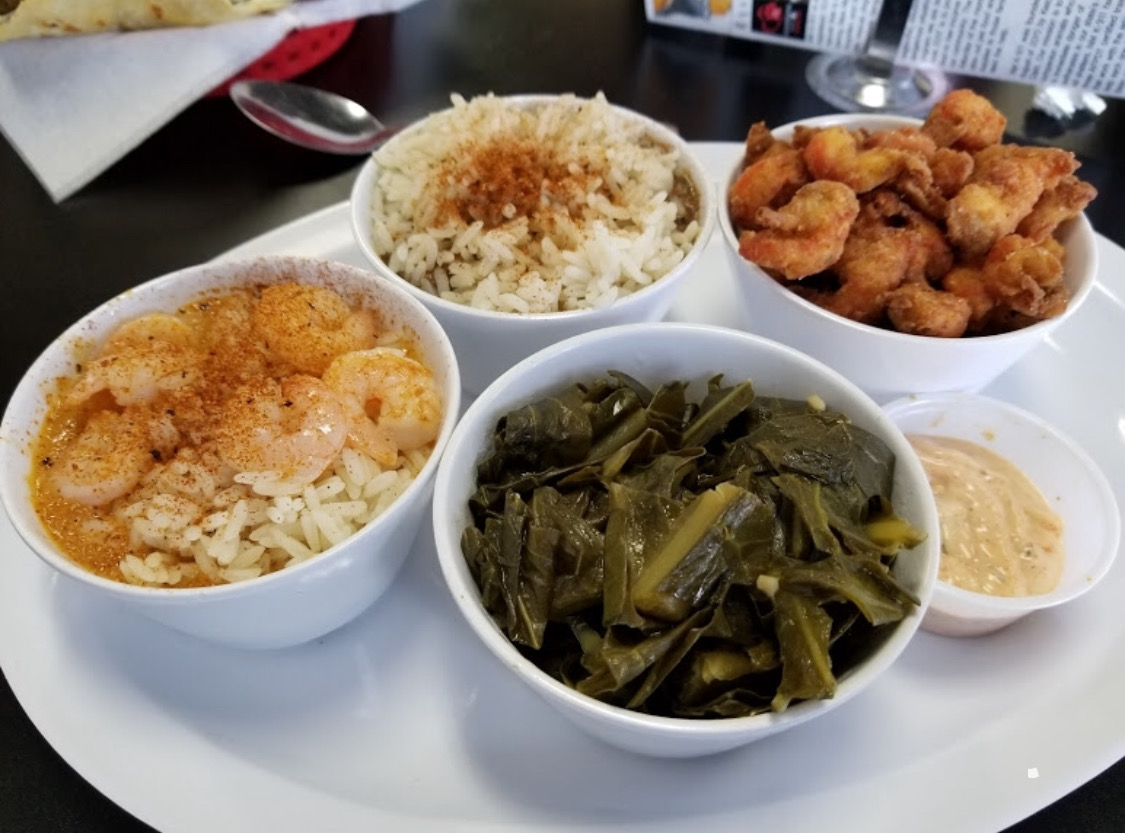 Located in Rio Rancho, New Mexico and is a purveyor of Southern and Cajun cuisine from the esteemed self taught chef Karen Johnson-Bey.
Food for your Soul. At K'Lynns our menu offers unique flavors with a mix of Southern and Cajun cuisines. From fried catfish, collard greens and plantain to etouffee, gumbo and po boys. With my family Caribbean history I could not resist adding jerk chicken to the mix as well. While enjoying your meal you can quench your thirst with one of our specialty drinks such as Norma grape ginger ale kool aid or sparkling peach soda.
Oh, don't forget our sweet potato pie and other desserts.

Catering Services ~ we have you covered. From companies wanting daily, weekly or monthly catering to weddings and all events in between. K'Lynn's offers delicious menus such as New Mexican, Italian, American, Asian, Mediterranean, Caribbean & Southern cuisines.

Contact us for a courtesy consultation, we will gladly customize a menu for you. From appetizers, full meals to dessert bars. Elegant to casual affairs.
New Mexico Homes, a resource for Albuquerque, NM Real Estate, recently featured us in an article. Read it here: Have a Hearty Southern Meal at K'Lynn's Southern and Cajun Fusion.
Phone
505-453-3068
Location
4300 Ridgecrest Dr SE O, Rio Rancho, NM 87124
Hours
Wednesday 11AM–830 PM
Thursday 11AM–830 PM
Friday 11AM–830 PM
Saturday 11AM–830 PM
Sunday - Closed
Monday - Closed
Tuesday - Closed
About
I am Karen Johnson-Bey, known as Klynn, owner of K'Lynn's Catering and K'Lynn's Southern & Cajun Fusion. I'm a self taught chef and started cooking when I was 9 years old. Inspired by my parents and watching cooking shows, I developed a love for cooking. I'm not a formally trained chef, however, I am an experienced professional. Early on I started catering, and later opened a café. After a hiatus, I returned full time to what I enjoy most – cooking! The love of creating, cooking, and eating makes my profession seem anything but a 'job'. Our food is always delicious and made with the best ingredients available.
Catering ~ My staff and I have a goal – to provide a great, memorable experience for you and your guests. We will work with your vision and budget so you can be a guest at your next event. Additional services provided on request include – food servers, coat check service, bar tending, New Mexico certified alcohol servers, valet parking attendants, linen rental, and almost all that is needed to complete your event.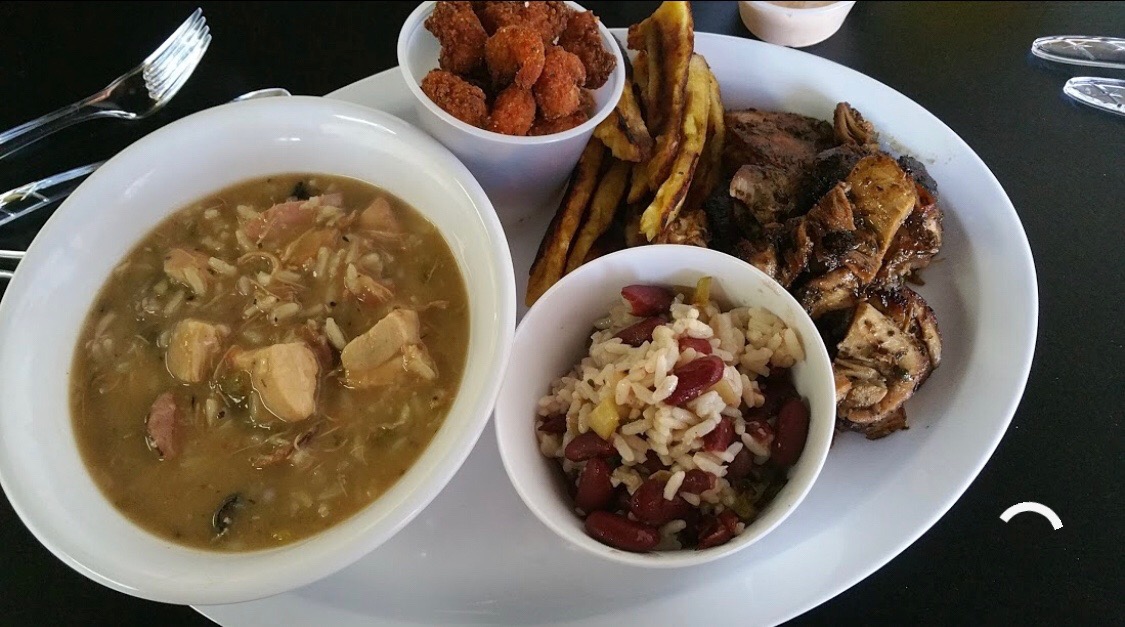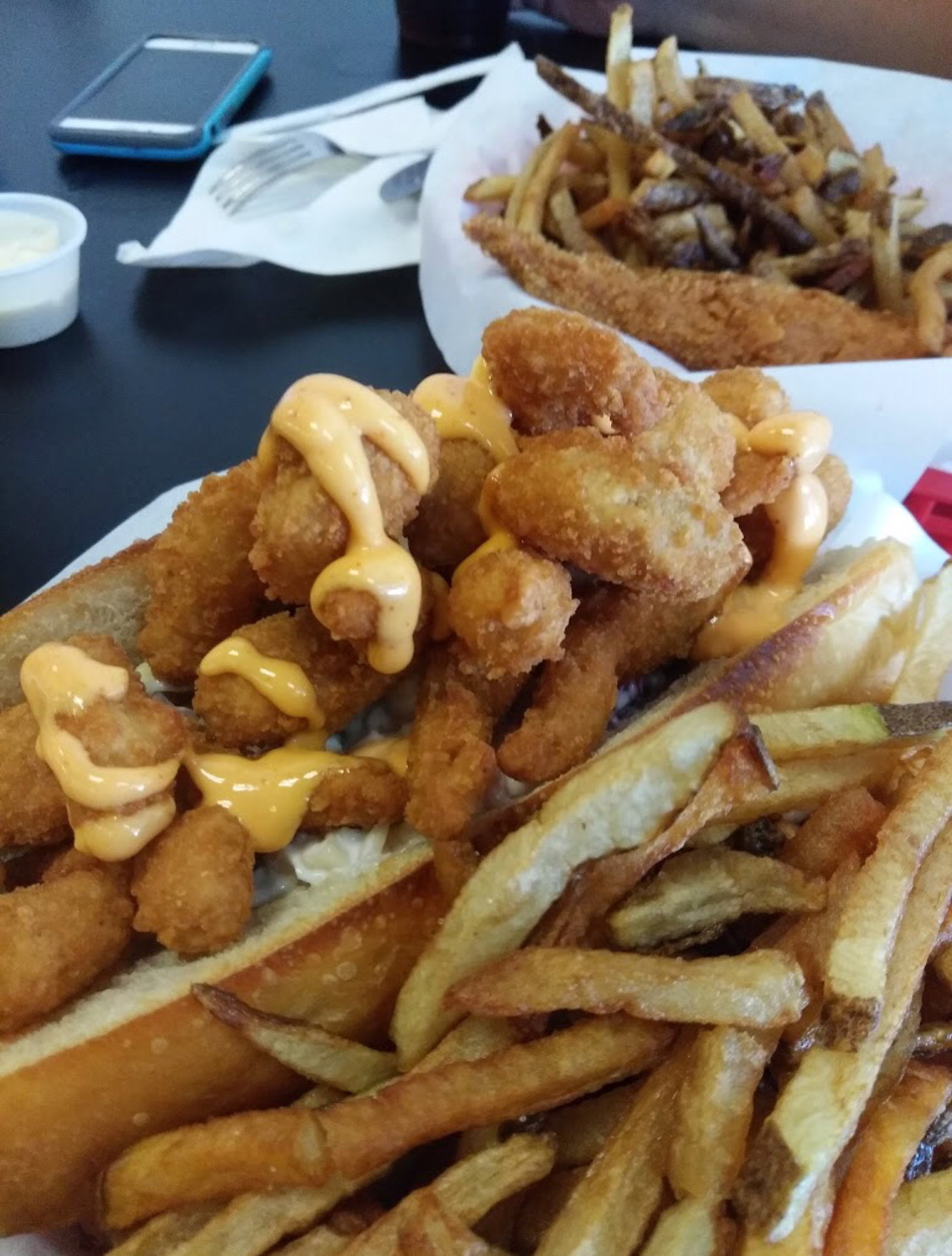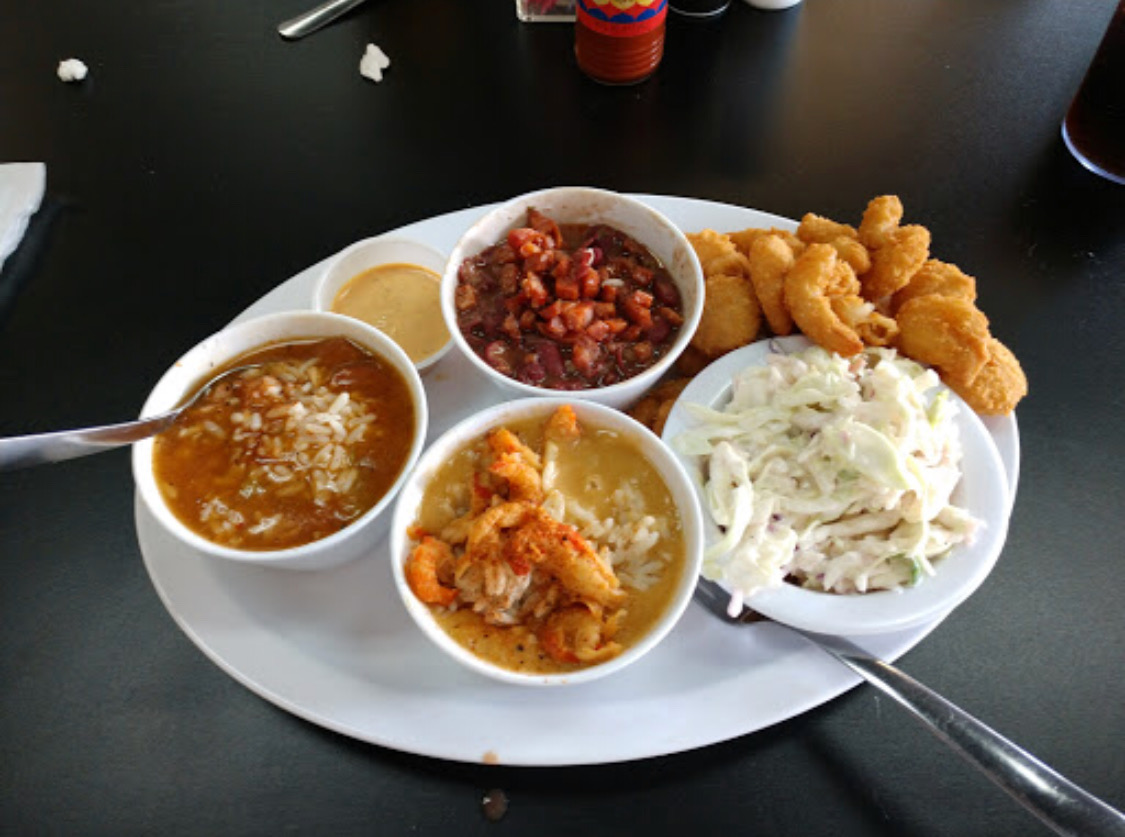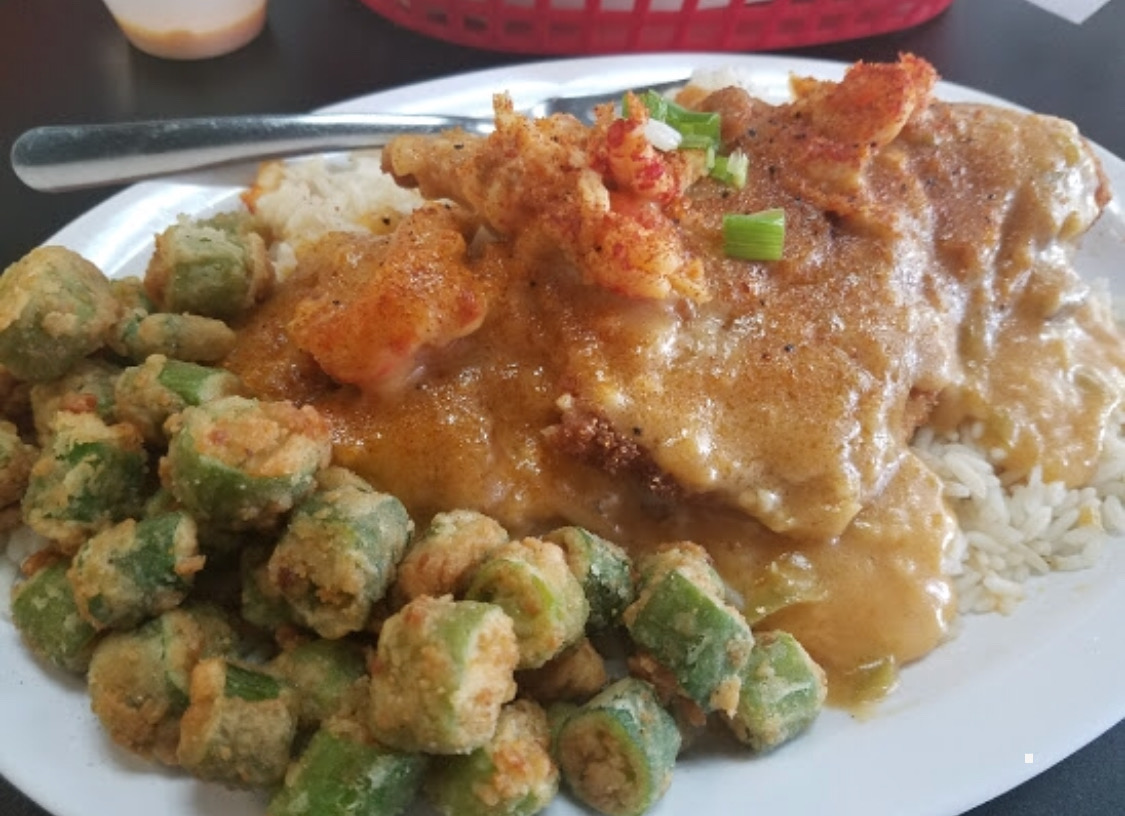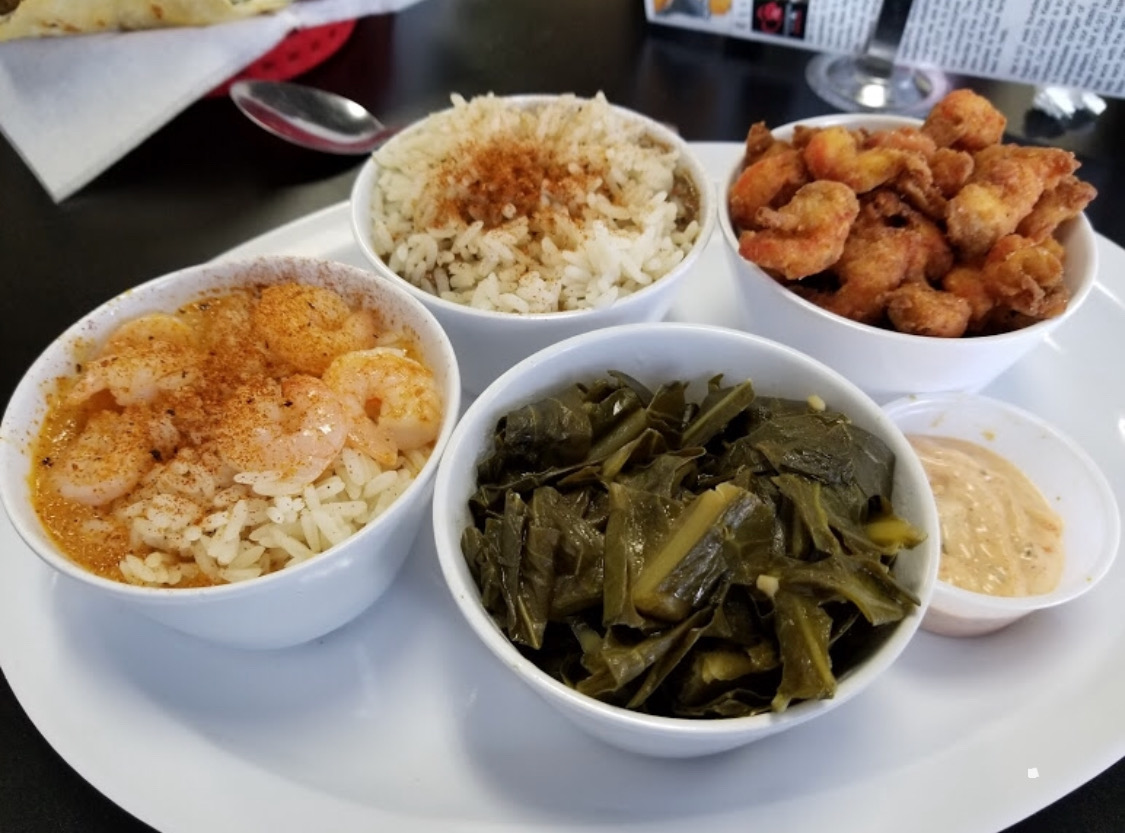 Fridays - Slow cooked oxtails over rice with gravy. Served with a side of collard greens
______________________________________________________________________________________ ______________
OCTOBER
Friday 10/4 National taco day ( fish)

Thursday 10/17 National pasta day

Saturday 10/19 National seafood bisque day

Wednesday 10/23 National Boston cream pie day